Corporate Sponsors
DIAMOND SPONSORS
$25,000 and Above

The Alice Tweed Touhy Foundation supports youth, education, and heath care in the greater Santa Barbara community.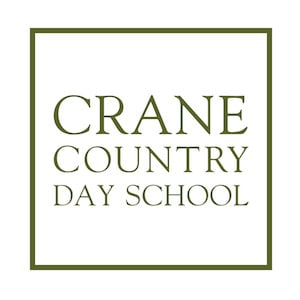 Crane Country Day School is a private K-12 school that uses experimental elements in education characterized by a balance of academic rigor and expression through creativity. By providing education influenced by creativity, equal balance between joy and rigor is emphasized and achieved.

The Mosher Foundation supports nonprofit programs that further the vision of Samuel and Margaret Mosher. Established in 1952, the foundation generously supports deserving Santa Barbara community organizations whose primary purpose is education, health care and the performing arts.
The June G. Outhwaite Charitable Trust operates as a private foundation supporting charitable organizations in Santa Barbara County with emphasis on South Santa Barbara County.The Outhwaite Foundation's purpose is to assist with strengthening our community for the benefit of all citizens.
The Robert T. Hubbard Fund
The Santa Barbara County ROP/CTE provides high quality career technical education, career education, career development and workforce preparation to high school students in the Santa Maria, Lompoc, Santa Ynez, Santa Barbara and Carpinteria communities.
Since 1982 the professionals at Schipper Construction Co. have served Santa Barbara, Ventura & San Luis Obispo Counties. Their knowledge and proficiency span a broad spectrum of client industries and markets from preconstruction through closeout.
Founded in 2002 in Santa Barbara, Sonos® is the leading manufacturer of wireless music systems. The Sonos Wireless HiFi System lets you stream all the music on earth wirelessly in every room of your home in high-fidelity sound with control from your Android® smartphone, iPhone®, or iPad®.
PLATINUM SPONSORS
$10,000 and Above
Deckers was started in 1973 by a University of California, Santa Barbara student who began making and selling sandals at craft fairs along the West Coast, Deckers has grown into a company that spans the globe with five lifestyle brands: UGG® Australia, Teva®, Sanuk®, Ahnu® and Hoka One One®.
Edison International, through its subsidiaries, is a generator and distributor of electric power and an investor in infrastructure and energy assets, including renewable energy. Headquartered in Rosemead, California, Edison International is the parent company of Southern California Edison - one of the nation's largest electric utilities.
Forms+Surfaces designs and manufactures architectural products used in public spaces around the world. From walls and elevator interiors to site furnishings and lighting, our line invites creativity and provides real-world solutions to the challenges our customers face.
Lockheed Martin - Santa Barbara Focalplane is a world leader in the design, custom development and manufacture of multi-spectral, high speed, large format infrared focal plane array detectors, camera cores and complete imaging systems. Lockheed Martin – Santa Barbara Focalplane is proud to support the hands-on learning methods taught at the Dos Pueblos Engineering Academy with paid mentors, loans of electronics equipment, and a monetary grant.
lynda.com offers thousands of training videos on 3D, video, business, photography, web design, graphic design, and more to help people better understand and maximize their software. Our convenient, online subscription library offers unprecedented access to on-demand training in all the latest software from Adobe, Apple, Microsoft, and other top companies.
Neal Feay Co. has grown from the manufacturing of jewelry and slide-rules in the 50's, to skateboards and medical instruments in the 70's, to high-end audio/video/home theater products in the 90's. It is a third-generation family-owned and operated business founded in 1944 by Neal Rasmussen, Sr. and now run by his son Neal and grandson Alex.
The Roy and Ida Eagle Foundation Charitable Trust operates as a private foundation supporting charitable organizations in Santa Barbara County with an emphasis on North Santa Barbara County. The purpose and activities of the Roy & Ida Eagle Foundation are to seek out and provide funding to charitable organizations that provide services to encourage and strengthen the family unit as well as to provide care and protection for domestic animals and indigenous wildlife.
College of the Canyons offers an accessible and enriching education that provides students with academic skills and also prepares them to transfer their education to a 4 year college or university or into workforce-skills. College of the Canyons is a dedicated two year college that has been distinguished as a city college in California. It is recognized for its advances in technology, institutional effectiveness, student support, professional programs, excellence in teaching and learning, and for its sense of community among their students and staff.
Valley Precision Products (VPP), a family owned precision Sheet metal and Machine shop, was founded in 1985. Our mission is to provide high quality products while meeting your important delivery requirements. VPP caters primarily to the computer, and electronics industry. Our specialty is precision sheet metal fabrication, machining and welding whether it is for a prototype or for a production run. If you need plating, painting, silk-screening or engraving, VPP is ready to complete your requirements with excellent service and unsurpassed quality. We utilize SolidWorks along with AP100 and CAMWorks to speed up the process and accuracy of making your parts.
GOLD SPONSORS
$5,000 and Above

The Allergan Foundation supports the Dos Pueblos Engineering Academy. Allergan Inc. is a multi-specialty health care company focused on discovering, developing and commercializing innovative pharmaceuticals, biologics and medical devices that enable people to life life to its greatest potential - to see more clearly, move more freely, express themselves more fully.
Alta Data Technologies LLC (Alta) is a company dedicated to providing the best possible MIL-STD-1553 and ARINC-429/717 COTS communications products and service in the Aerospace Industry.


Orbital ATK is a generous financial partner of the Engineering Academy. Orbital ATK Goleta (formerly ABLE Engineering) designs and manufactures solar arrays and other deployable structures for spacecraft and is recognized as a world leader in these technologies. Examples of Orbital ATK Goleta's products are the eight 35 meter long solar array deployment masts on the International Space Station, coilable booms that can extend to over 50 times their stowed length to offset scientific instruments from spacecraft, deployable rigid panel solar arrays used on NASA science and commercial communication satellites and the circular shaped UltraFlex solar arrays used on the Mars Phoenix Lander and NASA's next generation manned spacecraft Orion. Orbital ATK Goleta currently employs over 160 people locally and is part of the ATK Corporation who is a leading provider of advanced weapon and space systems with $4.1 billion in annual sales, approximately 17,000 employees, and operations in 21 states.
Big Dog Sportswear produces high-quality, reasonably priced active wear and accessories for men, women, and children. Created at their headquarters in Santa Barbara, California, their collection of graphic tees, lifestyle apparel and accessories reflects the activities and sports popular in California and across the country.
Bitwise Systems specializes in electronic system development. It provides engineering services such as programmable logic design, software and firmware development. Its corporate vision is to create innovative electronic systems, especially embedded systems.
Cox Communications provides advanced digital video, Internet, home security, telephone, and automation services. Cox is the third-largest U.S. cable company serving around six million residences and businesses. Cox Communications provides voice, video and data solutions for commercial customers. For eight years, Cox has been recognized as the top operator for women by Women in Cable Telecommunications.
Downey's Restaurant Award winning dining in the heart of Santa Barbara since 1982. Fresh produce from Santa Barbara Farmers' Market is skillfully prepared with sustainable seafood and naturally-raised meats to create memorable meals. Downey's has been Zagat Survey's top-rated Santa Barbara restaurant for 27 consecutive years.



Enerpro is a leader in the design and manufacture of motor and power supply control components and systems. They are specialists in power electronics control.
Exxon Mobil is the world's largest publicly traded international oil and gas company, providing energy that helps underpin growing economies and improve living standards around the world.
Montecito Bank & Trust is the oldest locally owned community bank founded in 1975, with branch offices located in Santa Barbara and Ventura Counties. The bank offers a variety of competitive deposit and lending solutions for businesses and consumers, and has a successful Wealth Management Division. Montecito Bank & Trust proudly supports the community in a variety of ways including unique giving programs like Anniversary GrantsSM and Community Dividends®, which annually gifts $1 million to more than 100 local nonprofits.
Since its beginnings in 1945, KARL STORZ has established itself worldwide as an international and highly regarded company in the production and sale of medical instruments and devices. Not a giant on an international scale, but leaders in matters that count: creativity, versatility and competence.
The Santa Barbara County Education Office is an intermediate agency between the California State Department of Education and the 20 school districts that are located within the county's boundaries. K–12 enrollment for 2012 was 66,868 students.It is our office mission to provide service and leadership in the areas of students, teachers, and finance.
Specializing in high performance elastomeric part manufacturing, primarily for demanding industrial applications, Spracher Engineering focusses on blending high tech materials and processes with thorough engineering and old school sensibility. They have developed dynamic solutions for many applications including; deep-sea vehicles, roller coaster wheels, robotic re-fueling systems, military applications and orthopedic and prosthetic appliances.
Toyon Research Corporation is a nationally recognized employee owned small business supporting the Department of Defense and commercial industry. Toyon performs both technology development and technical analyses. Technology development includes the design of specialized antennas, algorithms, navigation systems, and other hardware. Technical expertise and analyses support systems engineering and analysis in the areas of C4ISR, Missile Defense, and Homeland Security.
SILVER SPONSORS
$2,500 and Above
Curvature supplies various companies with network equipment, creating a dynamic substitute through hardware options. It changes the way companies purchase, maintain, and upgrade IT equipment through multiple alternative third-party maintenance.
The City of Goleta is located in southern California on the south coast of Santa Barbara County, approximately 100 miles northwest of Los Angeles and ten miles west of the City of Santa Barbara. Incorporated in 2002, Goleta is home to 30,000 residents and a progressive, entrepreneurial business community. Goleta is a safe and active community that prides itself on the high quality of life available to its residents.
Google Inc. is an American multinational technology company specializing in Internet-related services and products. These include online advertising technologies, search, cloud computing, and software.

Las Cumbres Observatory Global Telescope Network, Inc. (LCOGTN) has supported the Engineering Academy financially, and gave the Robotics team a tour of their research and development facility. The students enjoyed seeing the conjuction of engineering and astronomy. They have also generously provided summer engineering internships for many Dos Pueblos Engineering Academy students. Las Cumbres Observatory is a privately funded, nonprofit organization that is creating a cutting edge science program paired with a innovative education program. LCOGTN is building two networks of completely robotic telescopes that will all be linked through the internet. The telescopes within the network will be able to hand off observations from one site to the next, acting as an unblinking eye on the sky.
Leidos, a joint spin-off of Science Applications International Corporation, is an American defense company headquartered in Reston, Virginia, that provides scientific, engineering, systems integration, and technical services.
Silvergreens believes that if you eat smart, you will live well. The bulk of our menu is made from scratch using local, natural and fresh ingredients. Our mission is to make food as healthy as possible without compromising taste. Silvergreens allows you to eat responsibly and indulgently at the same time, and is Santa Barbara's first certified Green Restaurant.
BRONZE SPONSORS
$1,000 and Above
SPONSORS
Up to $1,000